Why Choose ABR Security For Your Security Alarm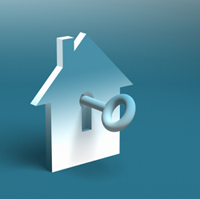 Home and Property owners in Perth need to protect their investments,
businesses
and loved ones from criminal elements. In 2005 alone 66% of crimes of unlawful entry with intent occurred in private dwellings and residences right across the nation.
The need for
home security systems
offered by security companies – such as
CCTVs
(security cameras/surveillance cameras) and alarm systems --- is great. At ABR security we are a family run business proving personalised professional service.
Having personally installed thousands of alarm systems, you can be confident that
ABR Security
will provide you with honest accurate advice and install the best system for your needs and budget.
Our
24x7 monitoring services
are optional with any alarm system and can be especially useful for people living alone with health concerns, families concerned about unauthorised intruder entry and personal safety of family members. This gives you simple peace of mind in knowing that the police, ambulance or fire services will be contacted quickly in events where you alarm is triggered.
At
ABR Security
we provide
FREE quotes on your security needs
and explain in plain English what you need and what it will cost. We come to you and in most cases the person quoting your system, installs your system. Give us a call on 0408 695 358 for your FREE quote.